What happens when you keep a gratitude journal for 30 days? I decided to find out. Read below how my final week-and-a-bit went.
Day 22: Keeping it positive
I like how, even four weeks into this challenge, I keep discovering new things about gratitude journaling. One of those is that I can still improve the way I formulate my gratitude. For example:
Not being tired until after midnight
should really be
Feeling vigorous until after midnight.
Days 23 to 27: Too busy to journal
I must admit this challenge lives up to its name: it really is a challenge. Not that it's hard to find things to be thankful for – quite the contrary. Being 'away from it all' in a vacation spot on the Mediterranean coast, and celebrating spontaneity, I seem to be playing catch up in my rare, spare time. Whatever happened to the resolution I made on day 5?
Day 28: Seeing the positives
There are many different ways of looking at the things that happen to us, but at their most basic levels they are either negative or positive. When I was tossing and turning this morning, I decided to take advantage of my sleeplessness by going to the beach and watching the sunrise. And I had great company… 😉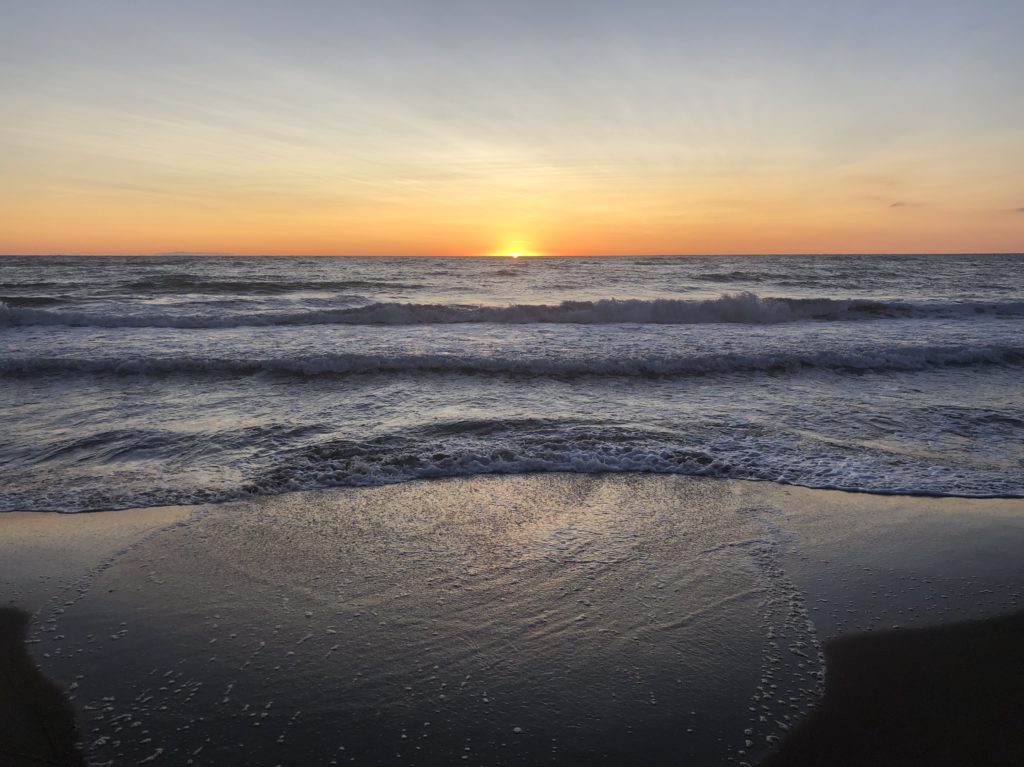 Days 29 and 30: Geting into a flow
Is it me or am I getting into a flow? I'm not only talking about the gratitude journaling, but about life in general. Things seem to go easier, causing me more to be grateful about. It feels like this is snowballing into something big…
Day 31: Now what?
The final day of the gratitude challenge is here. It's been fun and interesting, and at times really challenging. Admittedly, this was mostly due to the irregular day schedule during my vacation.
I learned a lot about making a challenge successful. It requires discipline, it teaches you to look at life through a certain lens, and it can reap unexpected benefits. I will definitely be doing more challenges related to the Law of Attraction, so sign up to the newsletter in the sidebar to stay up-to-date.
As for gratitude journaling: I'm taking a short break from this and will then build this into my daily routine. Some incredible things are happening in my life right now that might just be the result of this extended period of gratitude.